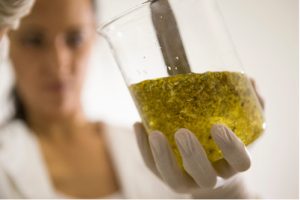 Located very close to the city of Barcelona, we constantly invest into our machinery and facilities, which cover an area of approximately 5,000 m2 and are home to our warehouses, manufacturing plant, two packaging plants, laboratories and offices.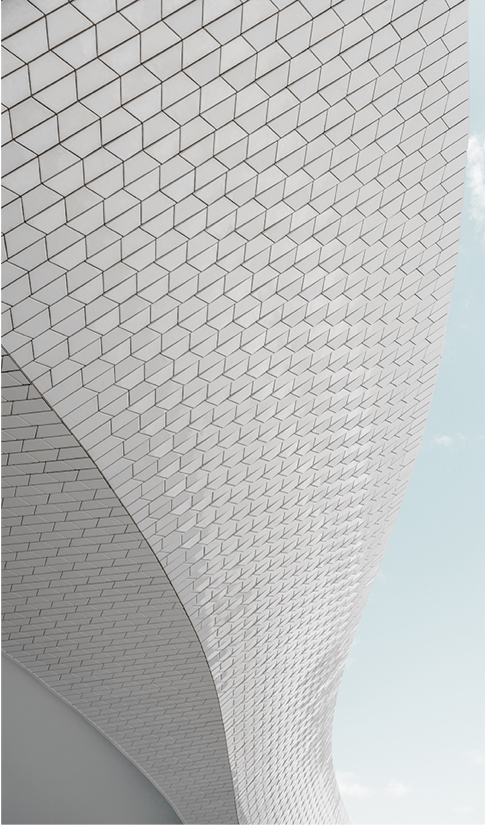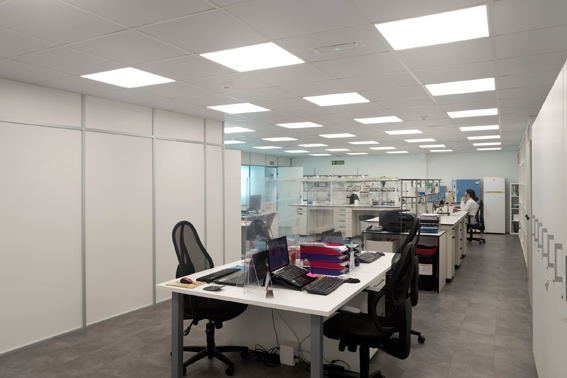 The technical department of Proquimia Cosmetics, S.A. covers technical management, quality assurance (control, management and environment) and R&D.
Staffed by highly qualified personnel, it designs products based on market needs and according to customer demand. This process includes all the stages that lead to the product launch with all the quality guarantees required and ensuring that the product complies with current regulations.

It develops formulations on customer-specific briefings, working alongside these customers with its skills, experience and know-how from the initial idea to the market launch of the product. What's more, it collaborates in the selection of the product packaging and design.
The development of the formula begins with the search for the desired texture and continues with the various technical parameters to be followed. Stability and compatibility studies are also carried out
 .
Proquimia works with the customer to prepare the technical dossier of the product, providing essential advice at all times. We perform the physical-chemical and microbiological control of the product.
Quality Assurance Department:

This department ensures that all products produced at Proquimia Cosmetics comply with the specifications established by the Development team and by the customer.
It also ensures that all inspection, measurement and testing equipment meet the requirements defined in the calibration plan.
It processes, analyses and enhances the results and quality assurance data.
What's more, it analyses non-quality costs and with the other departments defines the corrective and preventive actions necessary to correct any nonconformities detected and foresee any future deviations.
The Technical Department regularly conducts training so that all personnel play a role in the quality assurance of the products we manufacture and package.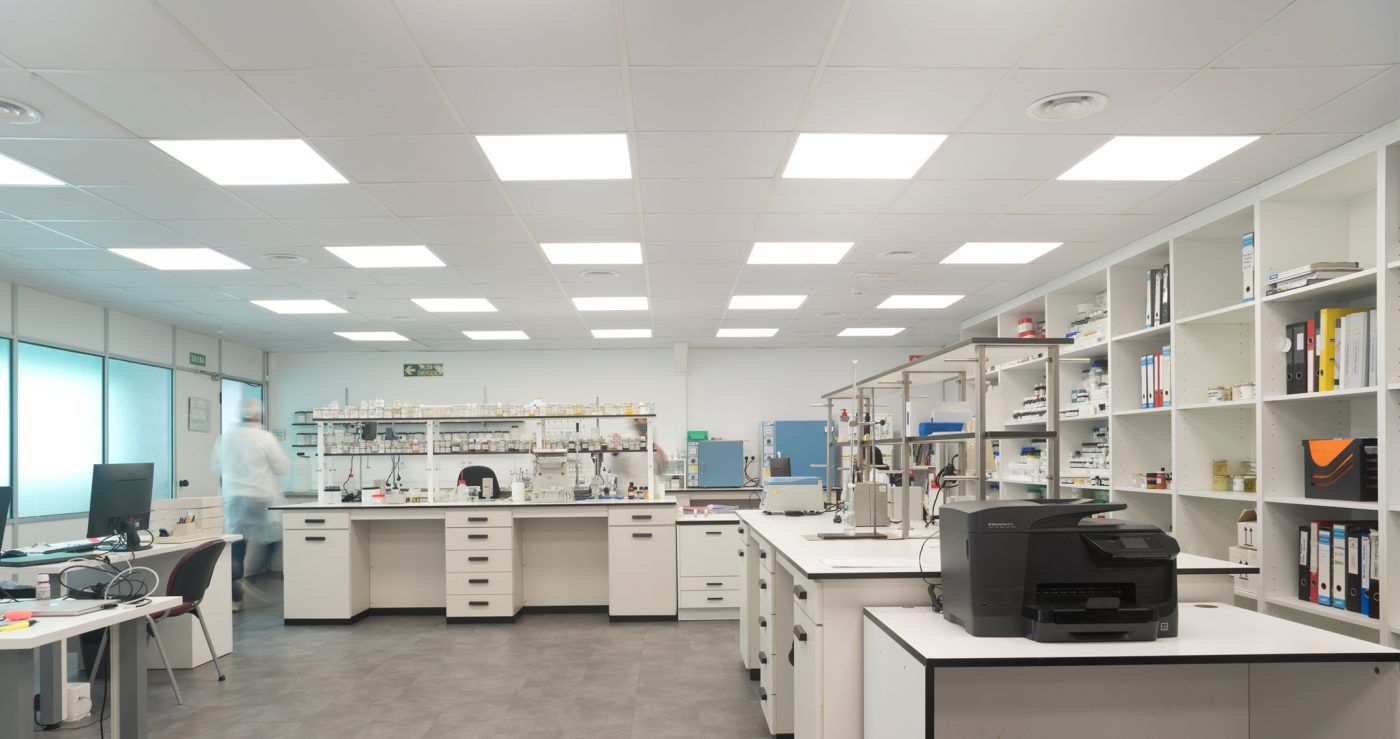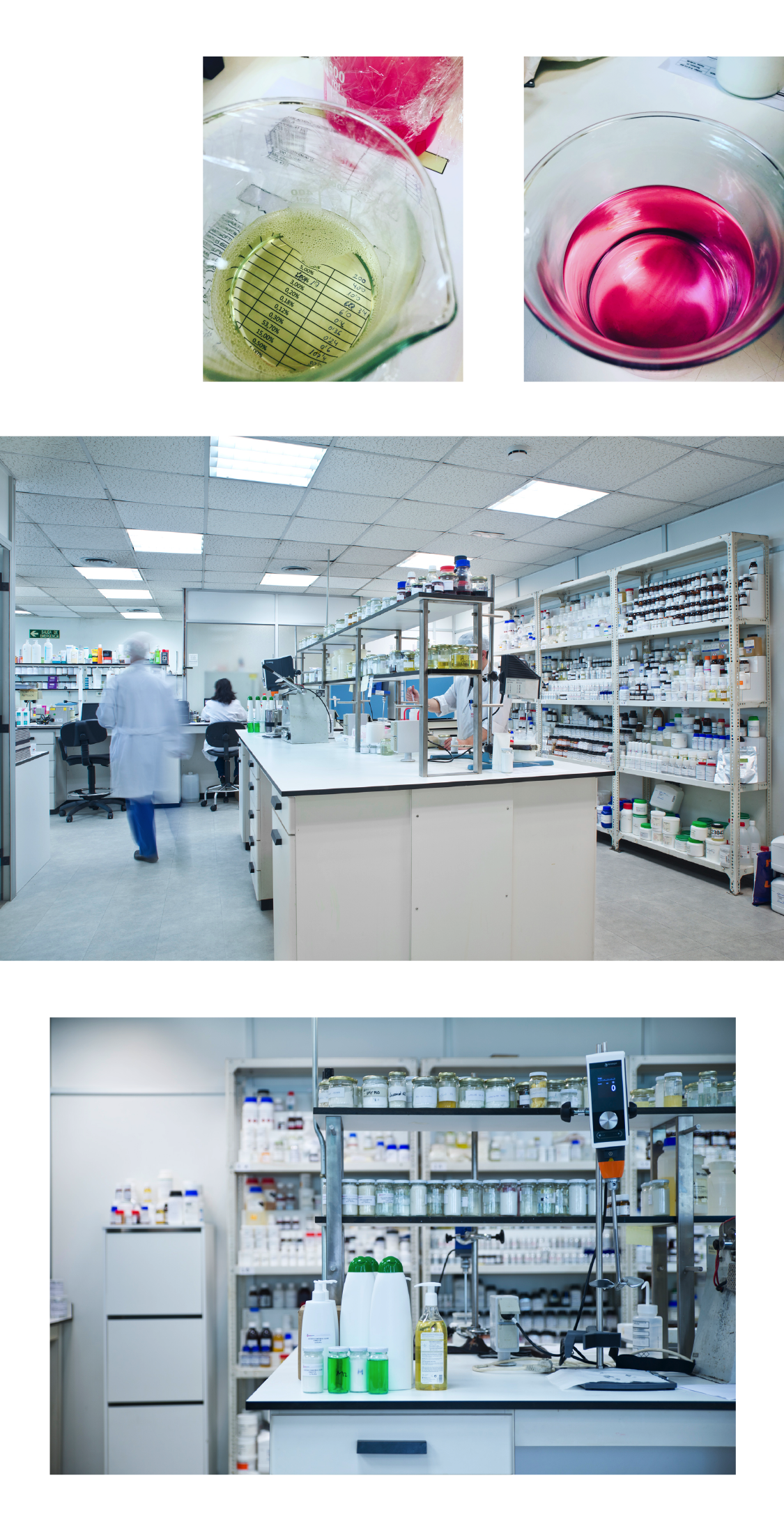 Manufacturing area with Classification D
Weighing room with Classification C
The manufacturing area has three reactors equipped with turbo propeller, vacuum and heating system for the manufacture of emulsions, gels, lotions, etc., for sizes from 150 to 1,500 litres.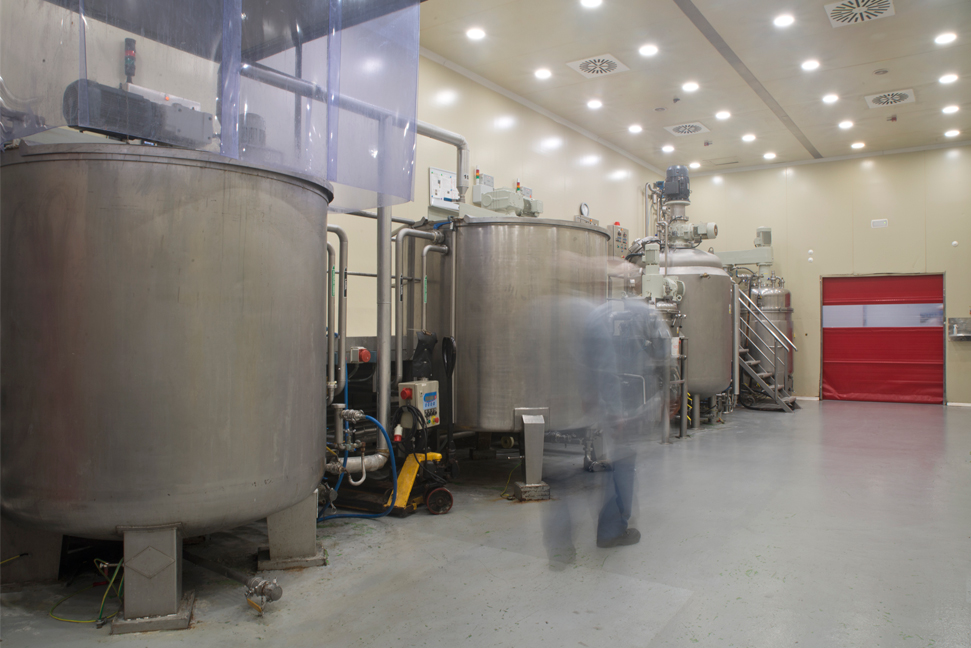 The installation is prepared for steam disinfection, which we regularly carry out and always prior to the manufacture of products with a high percentage of naturally sourced ingredients.
In 2019, the extension of this area was completed, with the installation of a weighing room with state-of-the-art digitalisation technology. We have touchscreens and barcode-activated weight control.
New SAS have been installed for the entry of raw materials and output of the manufactured product, as well as SAS for personnel.
It also has tanks for cold-driven manufacturing, from 500 to 3000 litres.
What's more, there are extraction systems and a cold filtration room with blending and recirculation system for the production of perfumes.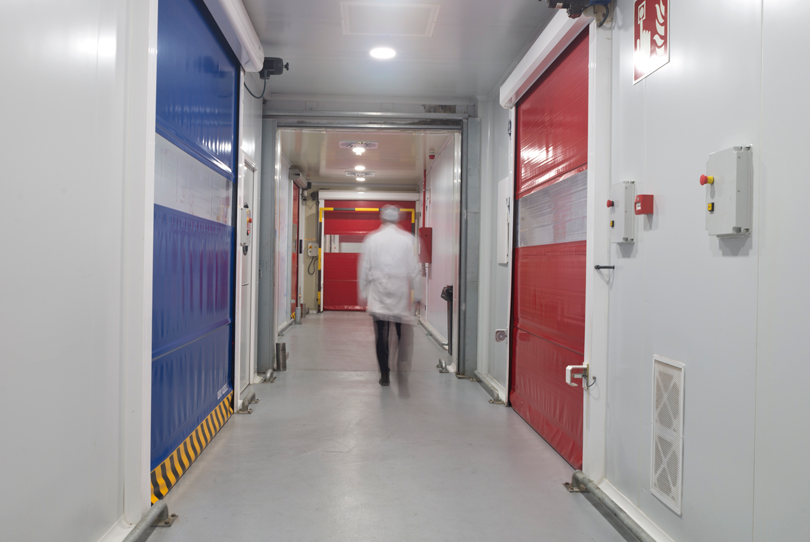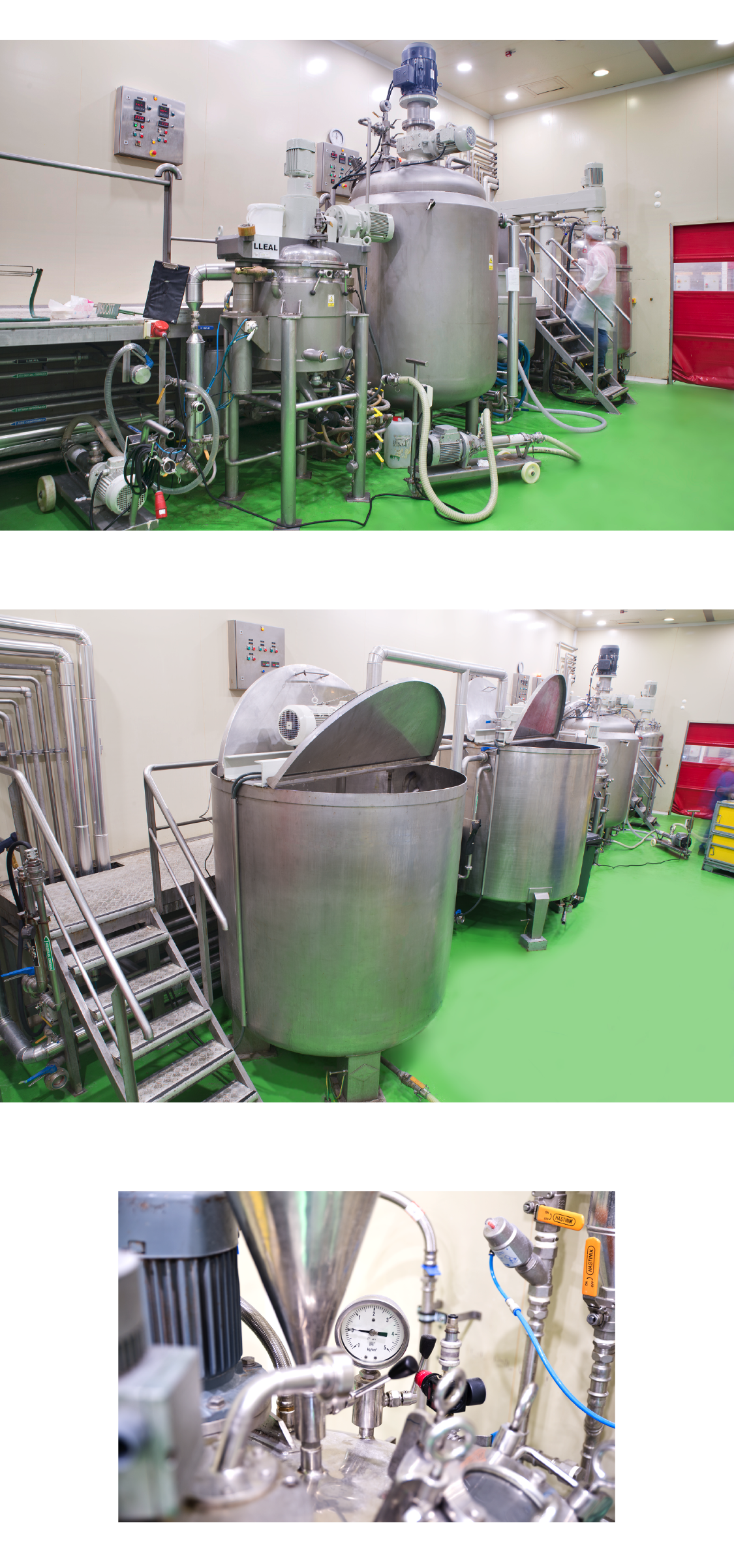 We separate the packaging areas into a primary zone (clean room) and a secondary zone. We design the rooms to meet GMPs and have the following packaging rooms: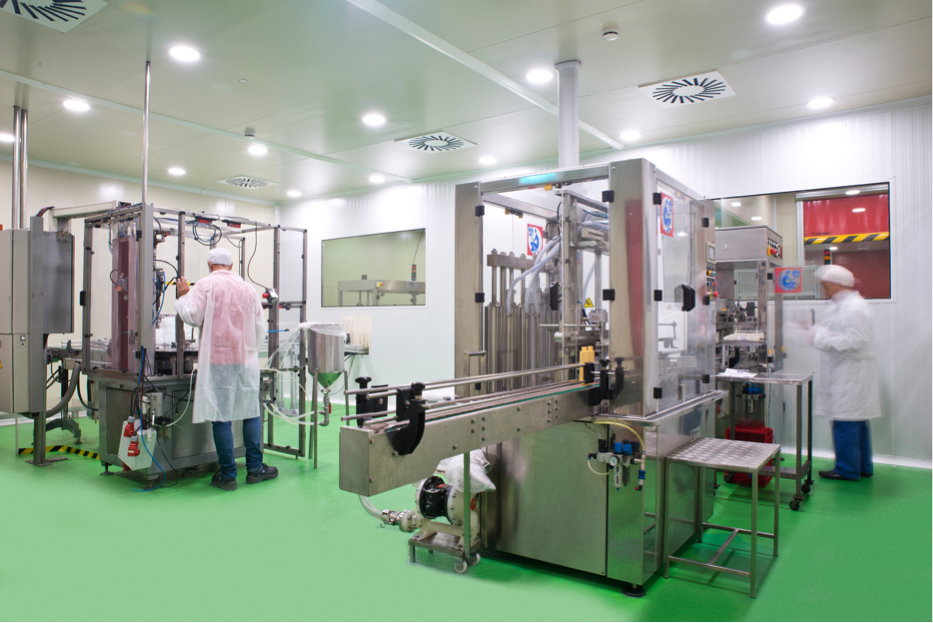 Room 1: this has four lines for filling bottles from sample size to family size.
Automatic lines for filling and closing of jars, by thermo sealing, and thermo induction.
Airless, roll-on, gas-free aerosols, heat-driven packaging, etc.
Line for filling perfumes and products that require an air extraction system.
Room 2: this has a very versatile line designed for various packaging formats and an automatic line for long series of liquid and semi-solid products. Line for the filling of spheres and microspheres for cosmetics.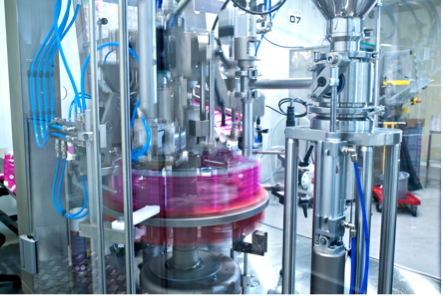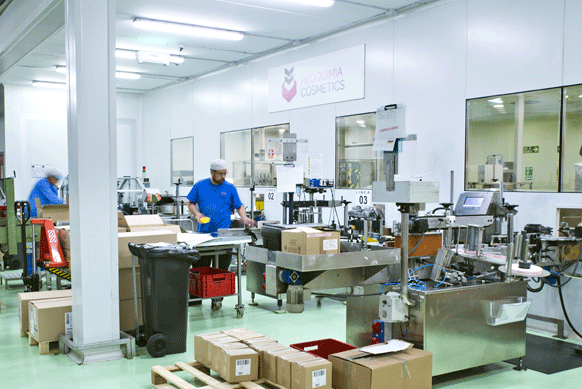 Room 3: tube packaging. We have two types of machine, one of them to close tubes using hot air. We can fill tubes with photos on the side.
Room 4: for the packaging of air fresheners and industrial hygiene products, located in an area separated from the cosmetics production area.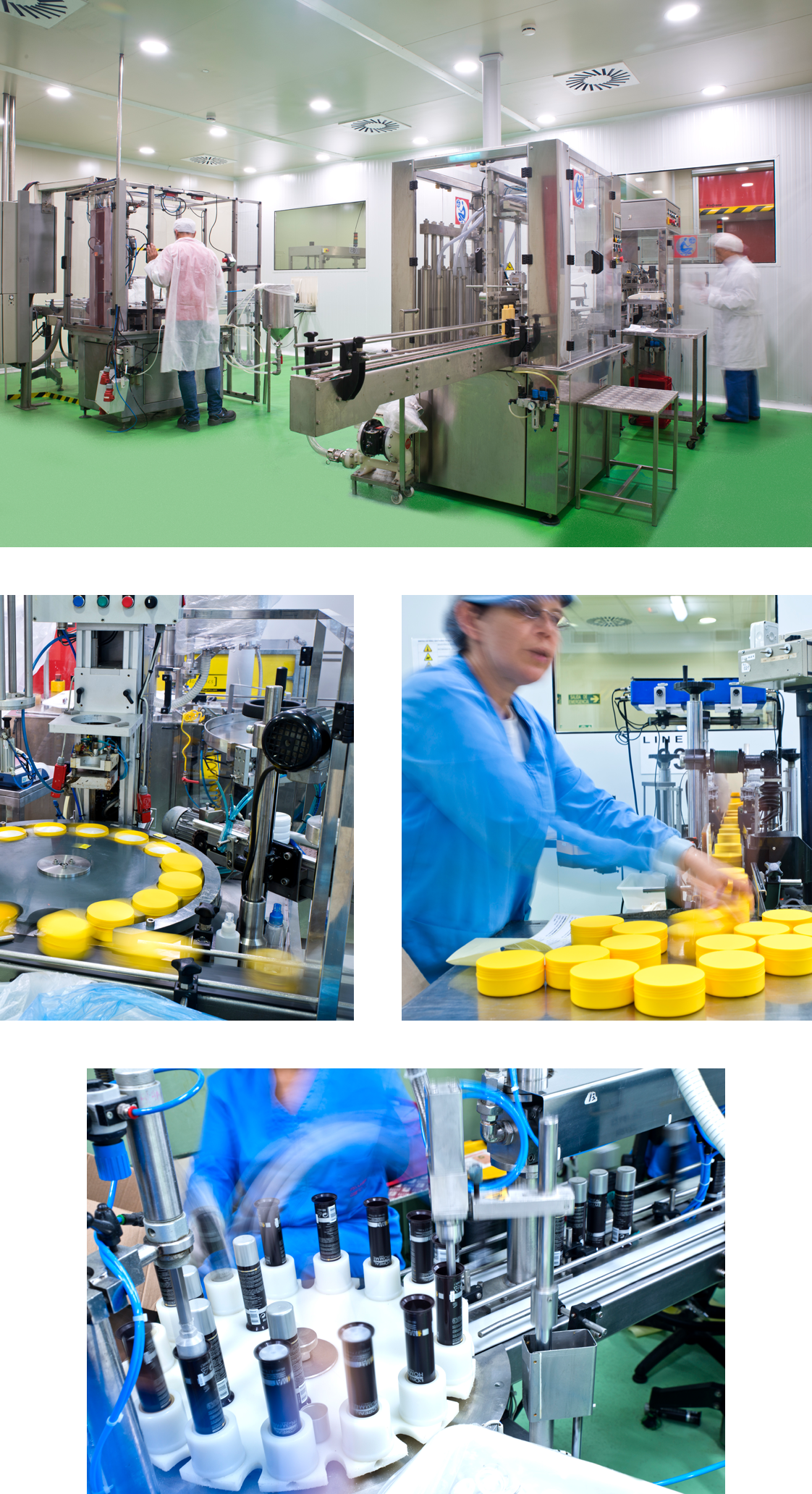 More than 4,000 m2 of warehouses with separation of areas according to the stored product. We have a warehouse for secondary packaging material, another one for primary packaging material, and areas for the storage of raw material, semi-finished material and end products pending delivery.
The warehouses are isolated from the outdoors by double doors, while each warehouse has automatic closure systems.
Real-time temperature and humidity are controlled in all areas.
We guarantee that the materials requested from us by customers are in the best possible conditions. Locations are controlled from the central server by means of a computer system, with information on the date of entry, quantity, product references, supplier, lot number and expiry date of each product. Warehouses for products
with alcohol, such as perfumes and air fresheners, feature airtight and anti-flammable areas.